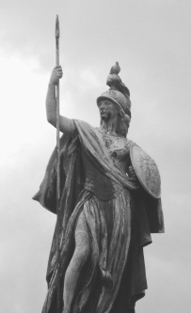 Graduate student Jeno Kim will be presenting a paper at the annual conference of the Sixteenth Century Society and Conference (SCSC) in New Orleans titled:
Catastrophe in Catholic Reformation Avila: Medieval Responses to the Plague Outbreak of 1519
(abstract below)
A practice presentation is scheduled for this Monday, October 13th, at 6:30pm in the History department library, HMNSS 1303.  Prof. Head has offered to provide light refreshments (i.e. pizza or something similar).  Come and help Jeno prepare for his upcoming conference talk.
ABSTRACT:
News of an outbreak of plague reached the Castilian city of Avila in June of 1519, prompting the municipal authorities to quickly shut the city gates in order to prevent any possible contagion from entering.   As the epidemic continued to wreak havoc on Avila for the following six months, residents utilized time-tested rituals to quell the catastrophe and to relieve the wrath of God.  Through the veneration of miraculously unearthed relics of San Segundo – the first bishop of Avila – and the exposition of a desecrated host in Corpus Christi processions, the faithful embraced specific forms of late medieval piety and tradition in Avila.  Reactions to the outbreak facilitated the continued presence of a tactile, ocular, and sense-oriented faith rooted in the Middle Ages.  The enduring legacy of these medieval practices is of notable importance given that since the late fifteenth century, the Spanish Crown and Church avidly sought to eliminate unsanctioned rituals and any perceived threats to Catholicism, as indicative by the establishment of the Spanish Inquisition and the Expulsion of the Jews.  In this context, this paper reassesses the spiritual atmosphere of the early stages of Catholic Reform in Castile by examining how an outbreak of plague in 1519, acting as an exogenous shock, revitalized medieval rituals.
For more information on the SCSC: http://www.sixteenthcentury.org/